IF YOU'VE ENJOYED A NIGHT ON THE TOWN AROUND ME, YOU KNOW I LOVE TEQUILA.
Once upon a time, I got an agave tattoo on my hand… In Mexico. Probably why Diageo hired us, NBD. But for real, Pitching a campaign for the relaunch of Peligroso tequila was a big deal to us at STS. We made sure to not disappoint.
THE CHALLENGE -
To bring Peligroso into the limelight, maintaining it's authentic south-of-the-border roots, while not alienating the crew already on board.
CONCEPT / TONE DEVELOPMENT -
After some extensive market research and strategy alignment, The copywriters began crafting the overall tone of our campaign. Staying true to peligroso's adventurous essence, the brand mantra echoes a vision of big waves, dusty roads and that more-than-four-letter F-word we all dream of.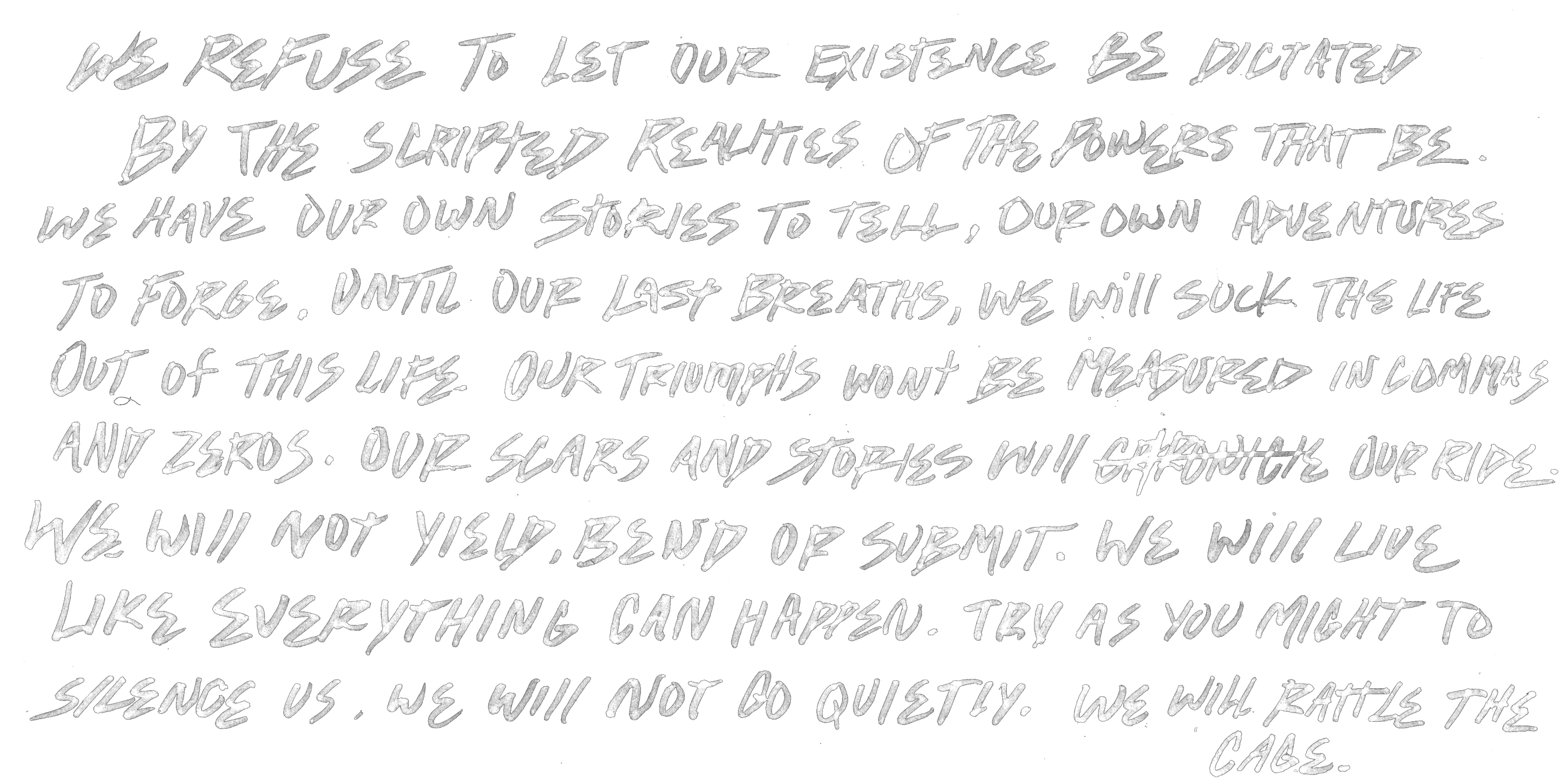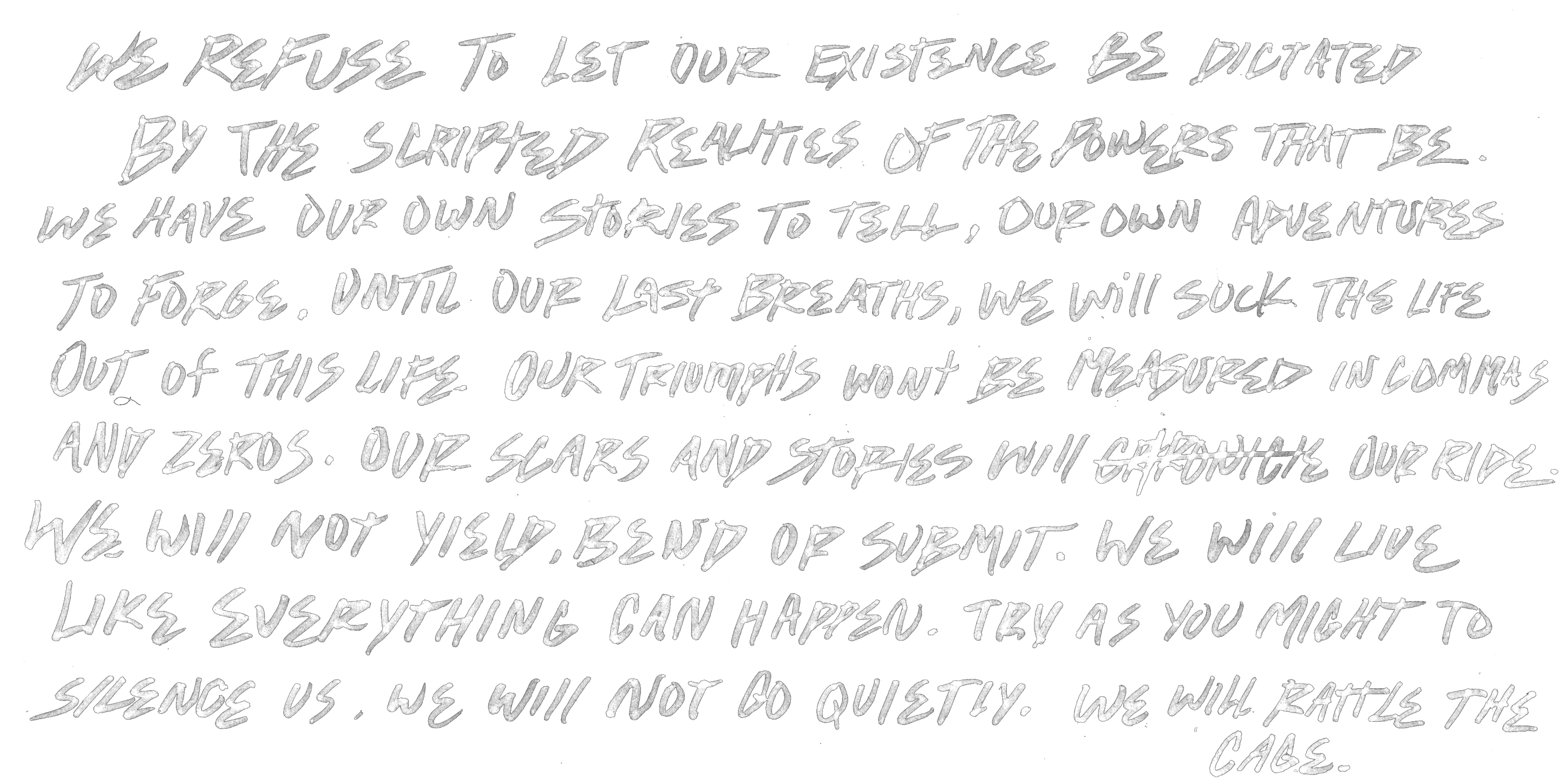 ART DIRECTION / VISUAL LANGUAGE -
My team then stepped in to create a visual language that completely embodies that ideal. Scribbled westcoast typefaces, weathered wheatpaste art and anything touching Baja surf and moto culture influenced the look and feel of everything created.
The word-mark was meticulously redrawn until it evoked just the right emotion. Map textures were incorporated as a nod to mexican origins. Photo styles focused on an authentic film look, and we made sure nothing ever looked contrived. Everything aimed to establish Peligroso as a core lifestyle brand.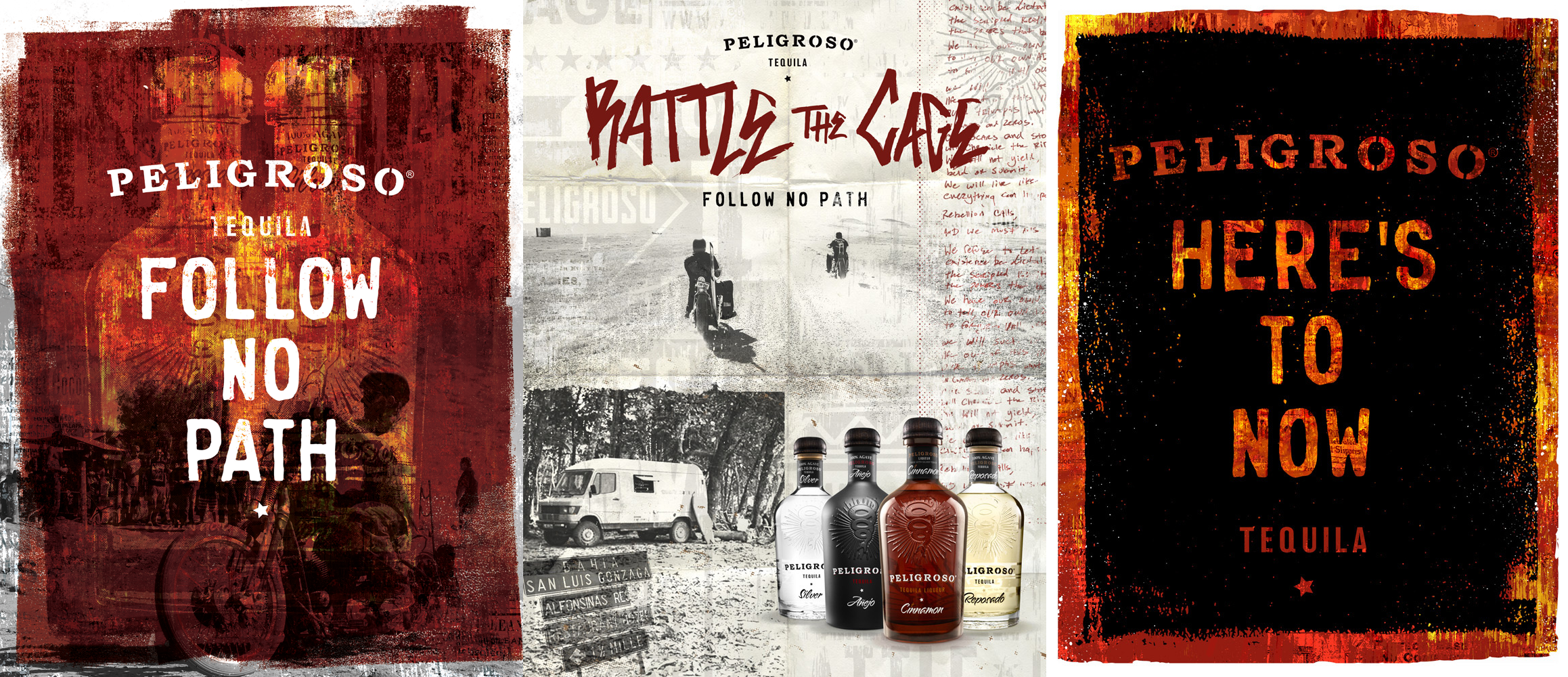 CONTENT CREATION -
Once the language and visual system were dialed, our focus shifted towards creating some killer content. To expand on the culture of peligroso we cooked up a few videos revolving around events aligning with our mission. Namely, bike week in Sturgis, South Dakota and the pipemasters contest of the North Shore.
SOCIAL CONTENT -
Social media was obviously a huge touchpoint in creating hype as we spread the campaign across various outlets. Tons of fun illustrations were created along with recipe's, pictures, contests etc. to keep the vibe alive and avoid becoming monotonous among the sea of competitors.